Welcome to Roberson Family Dentistry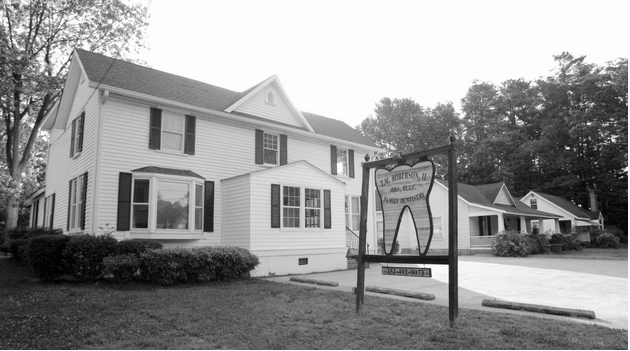 Our Mission
To provide excellent dental care in a family friendly, small town environment, doing so in an honest, warm, and cost effective manner. You will be treated personally by our caring and local dental team!
Meet Our Team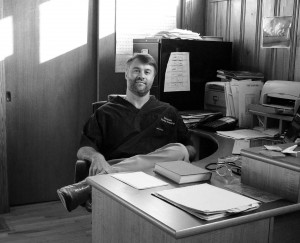 Dr. Roberson
is a local home town Dentist. He received his bachelors of science degree at NC State University and his Doctor of Dental Surgery Degree from the University of North Carolina at Chapel Hill. Dr. Roberson grew up a son of a dentist. His father Dr. Ted Roberson was a professor at the UNC Dental School for 41 years. As a child Dr. Roberson would go to work with his father and he would let him play with the dental materials. Having tubes multiple times in his ears, his dad would use dental impression material to make him custom fitting earplugs for swimming. This fascinated Dr. Roberson. After graduating from NC State, Dr. Roberson worked in Research Triangle Park as an inorganic chemist prior to starting Dental School at UNC. During his next four years at UNC, Dr. Roberson completed summer residencies in oral surgery and pediatric dentistry in Pensacola Florida and the VA hospital in Asheville, NC. After graduating, he and his wife Allison moved to Henderson, NC where he joined the practice of Dr. Richard Noel. A year later, in 2000, Dr. Roberson ventured out on his own and started a solo family dental practice in a 100 year old house on Dabney Drive.
Read More
Services Offered
Crown and bridge
A crown is a type of dental restoration which completely caps or encircles a tooth or dental implant....
[Read More]
Implants
A dental implantis a surgical component that interfaces with the bone of the jaw or skull to support a dental prosthesis such as a crown, bridge, denture, facial prosthesis or to act as an orthodontic anchor....
[Read More]
Dentures
Dentures, also known as false teeth, are prosthetic devices constructed to replace missing teeth; they are supported by the surrounding soft and hard tissues of the oral cavity....
[Read More]
Preventive routine cleanings
Oral hygiene is the practice of keeping the mouth and teeth clean to prevent dental problems, most commonly, dental cavities, gingivitis, and bad breath....
[Read More]
Nonsurgical gum therapy
Scaling and root planing, otherwise known as conventional periodontal therapy, non-surgical periodontal therapy, or deep cleaning, is the process of removing or eliminating dental plaque, its products, and calculus which cause inflammation, thus helping to establish a periodontium that is free of disease....
[Read More]
Tooth colored filings and crowns
The main advantage of a direct dental composite over traditional materials such as amalgam is improved aesthetics. Composites can be in a wide range of tooth colors allowing near invisible restoration of teeth. Composite fillings can be closely matched to the color of existing teeth....
[Read More]
Contact Us
Roberson Family Dentistry
340 Dabney Drive
Henderson, NC
(252) 492-0073
Hours of Operation:
Monday:  8am to 3pm
Tuesday:  8am to 4pm
Wednesday:  8am to 1pm, 2pm to 5pm
Thursday:  8am to 3pm
Friday, Saturday, Sunday:  Closed